The New Orleans Opera Association puts the finishing touches on its 2022-23 season with a classic Puccini opera that comes with a bit of controversy — drama onstage and off.
"Madame Butterfly" opens Friday at 7:30 p.m. at the Mahalia Jackson Theater for the Performing Arts, and also plays 2:30 p.m. Sunday. Tickets start at $32.
The story is a heartbreaking tale of a Japanese woman, sold into a marriage of convenience with an American naval officer, who turns her back on her religion and family for him. She is then deserted as he leaves Japan to find an American wife. After she has his child, the American returns with his wife to claim the child but not see her, prompting the devastated "butterfly" to kill herself.
The opera, originally performed in the early 1900s (changed five times by Puccini himself) is often criticized for its stereotypical portrayal of non-Western cultures.
The local production, helmed by Arai Umezawa, with Judith Yan directing the Louisiana Philharmonic Orchestra, will blend a female perspective with the viewpoint of those of Asian heritage who live in a European culture.
"For our new production of 'Madame Butterfly,' we felt it was important to give agency and artistic leadership to the very communities this opera affects the most," notes Clare Burovac, general and artistic director of the opera association. "We hope, by sharing the ongoing journey to finding deeper meaning in these works, that we can also discover together how they can still serve as powerful agents of change in our communities today."
Taking the title role, with the classic "Un bel di vedremo" aria, is Hiromi Omura. Jonathan Kaufman takes on the role of Lt. Pinkerton, while Nina Yoshida Nelsen is Suzuki.
For tickets and information, visit neworleansopera.org.
On the 'Fringe'
As part of the Tennessee Williams and New Orleans Literary Festival, The Last Bohemia Fringe Festival gathers performers and performances for a slate of productions in conjunction with the Saints and Sinners LGBTQ+ Literary Festival.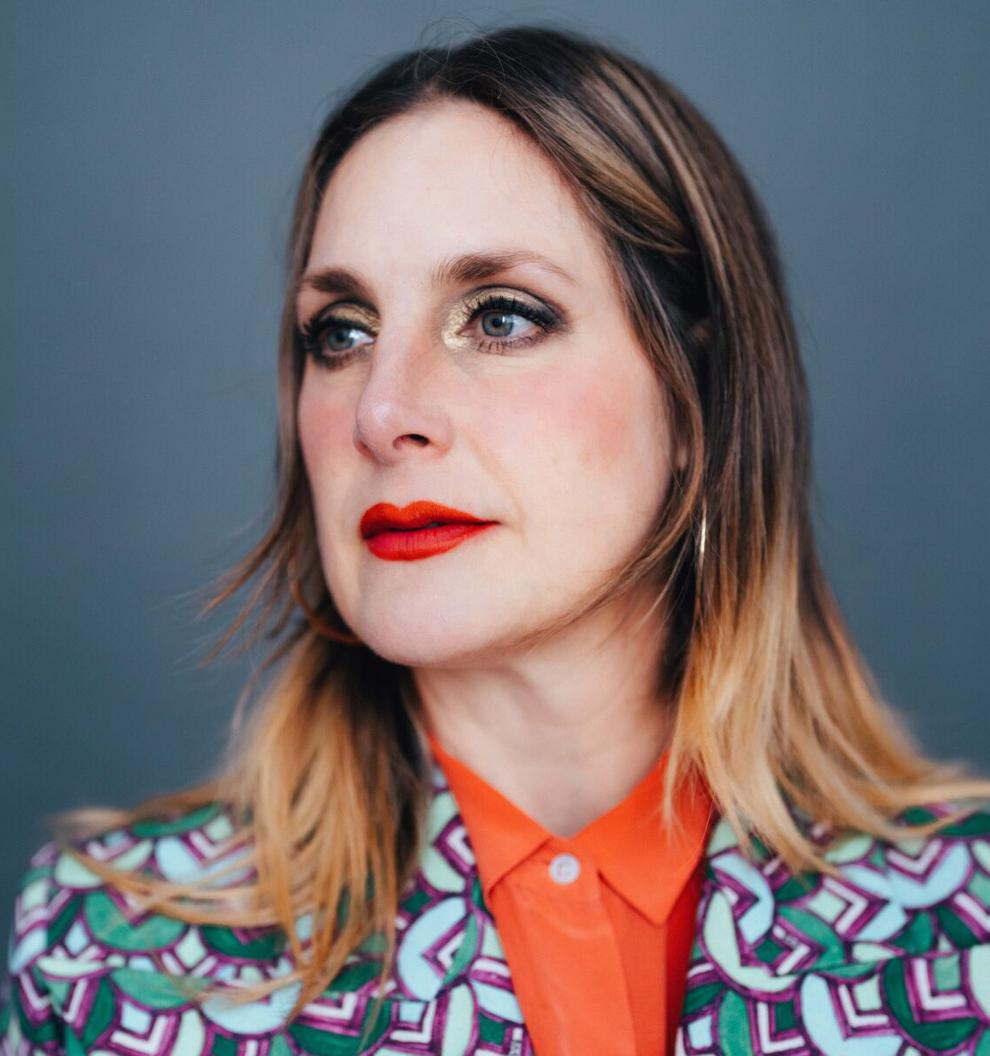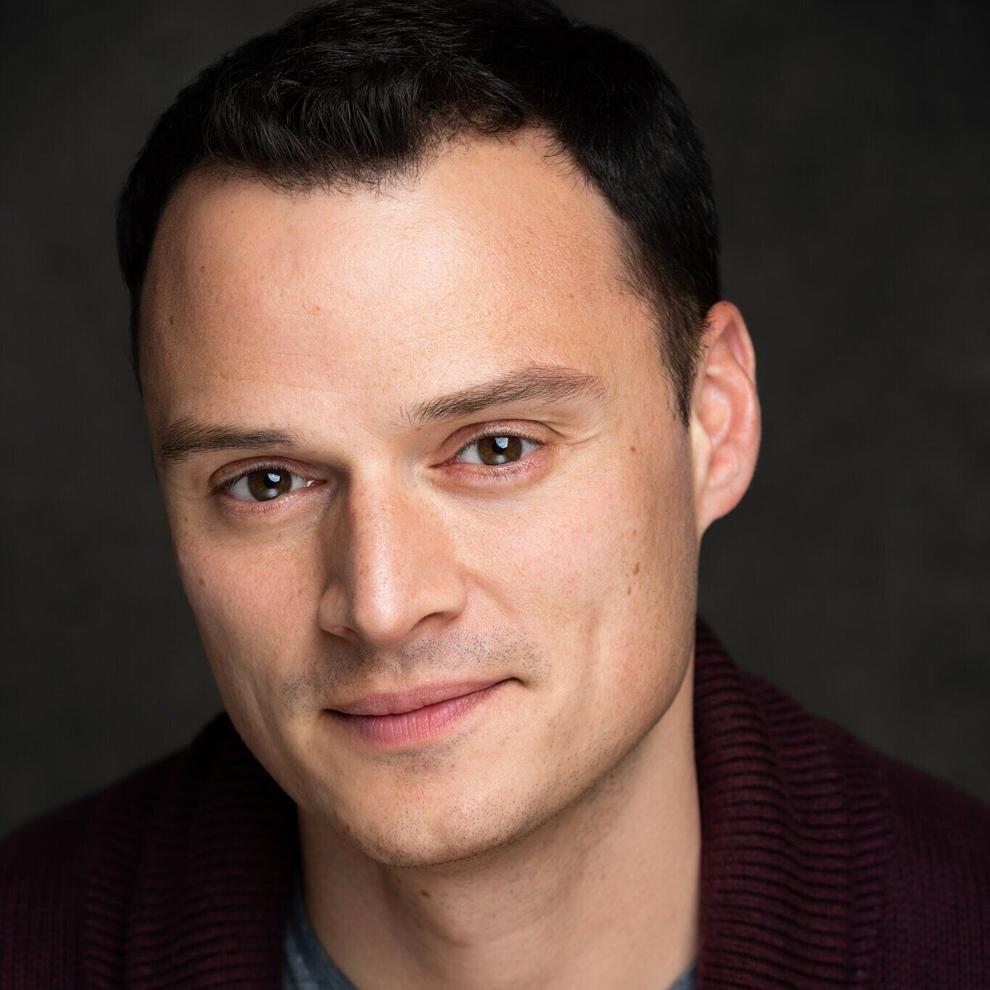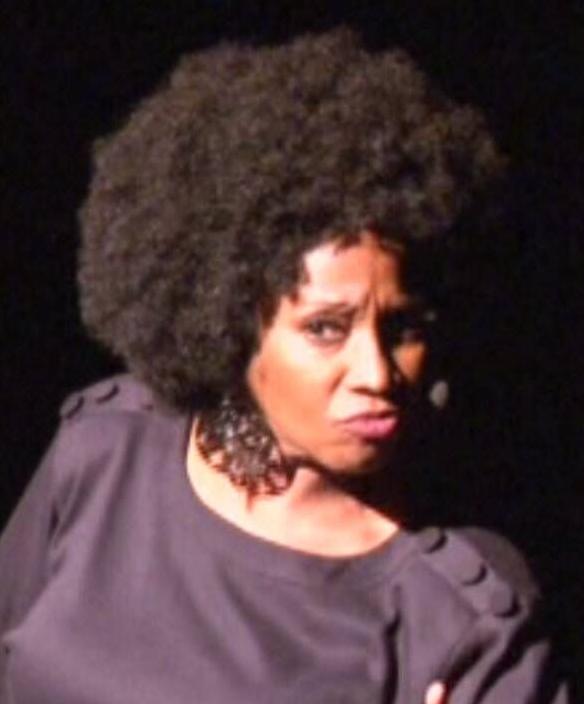 Several performances make up the slate, that includes one-person shows, burlesque, drag and more. All the shows will be at The Twilight Room, 2240 St. Claude Ave., New Orleans.
A trio of shows will be the highlight performances each night, including:
"Nightingale": 9 p.m. Thursday. Inspired by Williams' character from "Vieux Carré," Vinsantos DeFonte presents a hybrid musical-play, followed by a moderated discussion.
"Notes on Faux": 9 p.m. Friday. Fauxnique, the alter ego of Monique Jenkinson, returns with a show based on her memoir, "Faux Queen: A Life in Drag."
"Prisontown": 9 p.m. Saturday. Lee Osorio's one-man show about life in his rural Georgia hometown that has become home to the nation's largest federal immigration detention centers.
Recurring shows Thursday through Saturday include:
"It Was Never Just Sex": 6 p.m. Jovelyn Richards' show melds live jazz and stories to present "nappy-headed love stories that explore Black intimacy."
"Water Always Wanders": 7 p.m. Music, song, dance and poetry are part of this live and virtual performance in the Romani tradition with Tsarina Hellfire, Ylvadroma Marzanna Radziszewski and Konstantin Polyakov. 
"Bananas Burlesque (or Are Straight People Okay?)": 8 p.m. Lefty Lucy looks at some of Williams' favorite archetypes through song, drag and a striptease.
"The Sinking Opulence Show": 11 p.m. Tsarina Hellfire and Stanley Roy blend music, theater and more in this cabaret.
Tickets start at $22. For more information, visit sasfest.org.
Opening this week
"MISERY": 7:30 p.m. Thursdays to Saturdays and 2 p.m. Sundays through April 2; Teatro Wego!, 177 Sala Ave., Westwego. Jefferson Performing Arts Society mounts Stephen King's creepy story of a novelist trapped by a deranged fan.Tickets start at $20. jpas.org.
"URINETOWN: THE MUSICAL": 7:30 p.m. Thursdays to Saturdays through April 2; Marquette Theater, Loyola University, 6363 St. Charles Ave. The Department of Theatre Arts and Dance production about government, capitalism, bureaucracy and social irresponsibility also pokes fun at musicals like "Les Miserables" and "The Threepenny Opera." Tickets start at $10. cmm.loyno.edu/loyola-presents.
In production
"BILLIE & ELLA": 12:45 p.m. Wednesdays through June 21; BB's Stage Door Canteen, The National WWII Museum, 945 Magazine St., New Orleans. The super talents of Billie Holiday and Ella Fitzgerald are paired in a show filled with jazz, blues and conversation between the duo. An option for a luncheon buffet is available, starting at 11:45 a.m. Tickets start at $42. nationalww2museum.org.

"CAT ON A HOT TIN ROOF": 7:30 p.m. Thursday to Saturday and 3 p.m. Sunday; Le Petit Théâtre du Vieux Carré, 616 St. Peter St., New Orleans. Tennessee Williams' story looks at the volatile and often hostile Pollitt family, seen on the precipice of change that could well demolish the seemingly tenuous hold they have on the clan. Tickets start at $35, $15 students. Visit lepetittheatre.com.
"ESCAPING THE LABYRINTH": 7 p.m. Saturdays and 2 p.m. Sundays through April 2; Playmakers Theater, 19106 Playmakers Road, Covington. One man's journey through several decades as he encounters many of the gods, falls for a few of them and tries to find more. Tickets are $20. playmakersinc.com.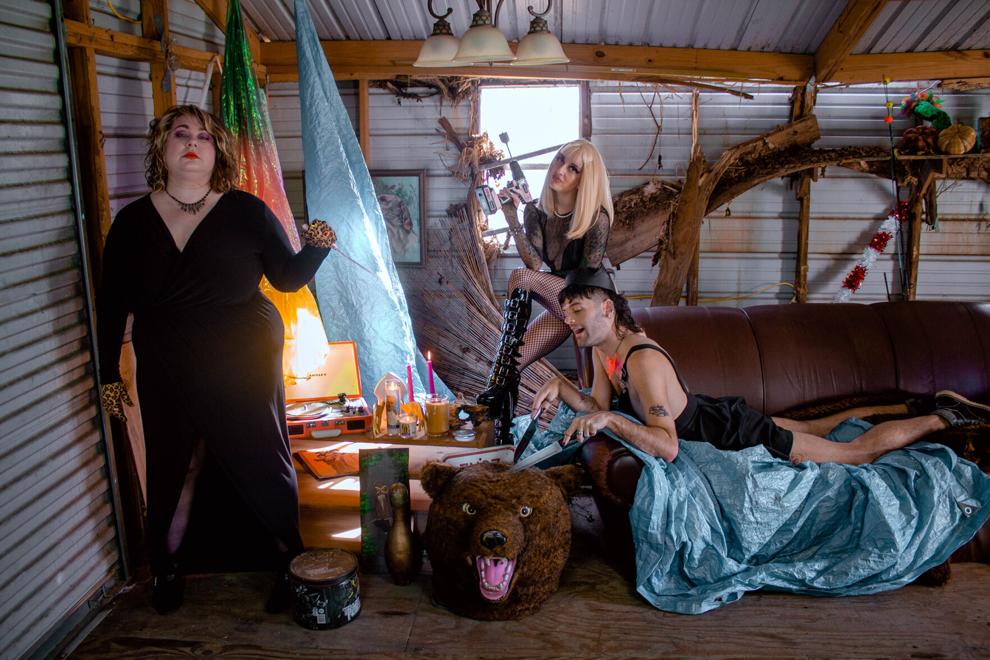 "EXIT, PURSUED BY A BEAR": 8 p.m. various days through April 7; Fortress of Lushington, 2215 Burgundy St., New Orleans. The Radical Buffoons' show is a revenge story about a woman and her friends who seek to teach her abusive husband a lesson through a series of reenactments of their past. Tickets start at $10. radicalbuffoons.simpletix.com.
"JOSEPHINE BAKER: FROM CREOLE GODDESS TO SIRE OF THE RESISTANCE": 7 p.m. Fridays and Saturday, 2 p.m. Sundays through April 2. Through spoken word and song, Anaïs St. John travels through time from Baker's St. Louis beginnings to Europe and Africa and to the Lincoln Memorial. Tickets start at $42. nationalww2museum.org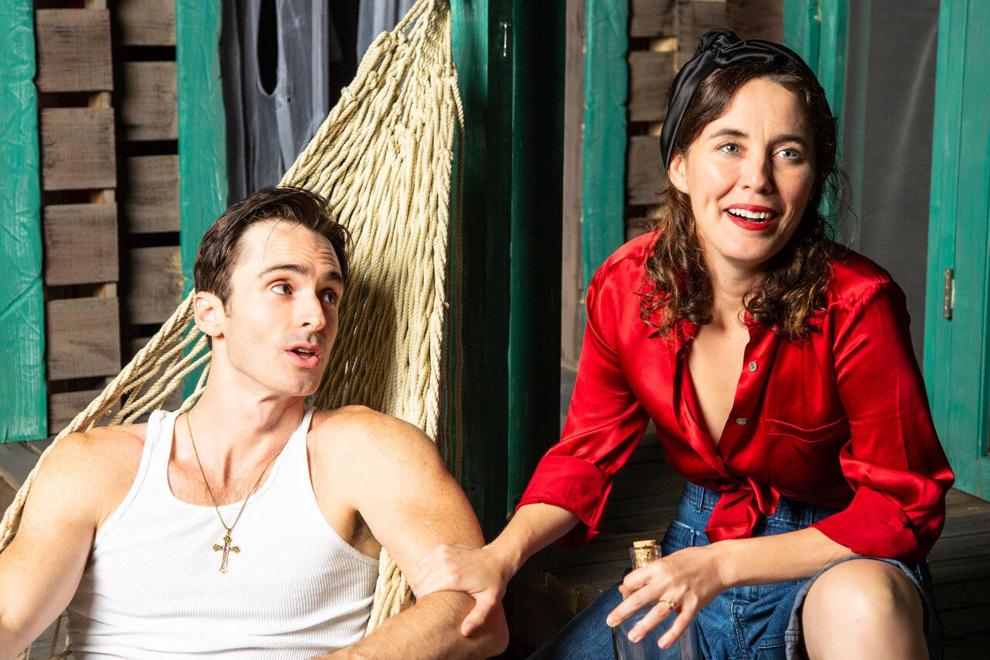 "NIGHT OF THE IGUANA": 7:30 p.m. Thursday to Saturday, 2 p.m. Sunday; Lower Depths Theater, Loyola University Communications/Media Complex, 6363 St. Charles Ave., in New Orleans. Tennessee Williams Theatre Company show about the defrocked Rev. T. Lawrence Shannon, now a tour guide, who has come to see his friend, a hotelier at a Mexican mountaintop inn, only to find he has died. Between the widow, the touring college students and staff, and the other characters in the gritty, sensual production, the show unveils much. Tickets start at $10. twtheatrenola.com.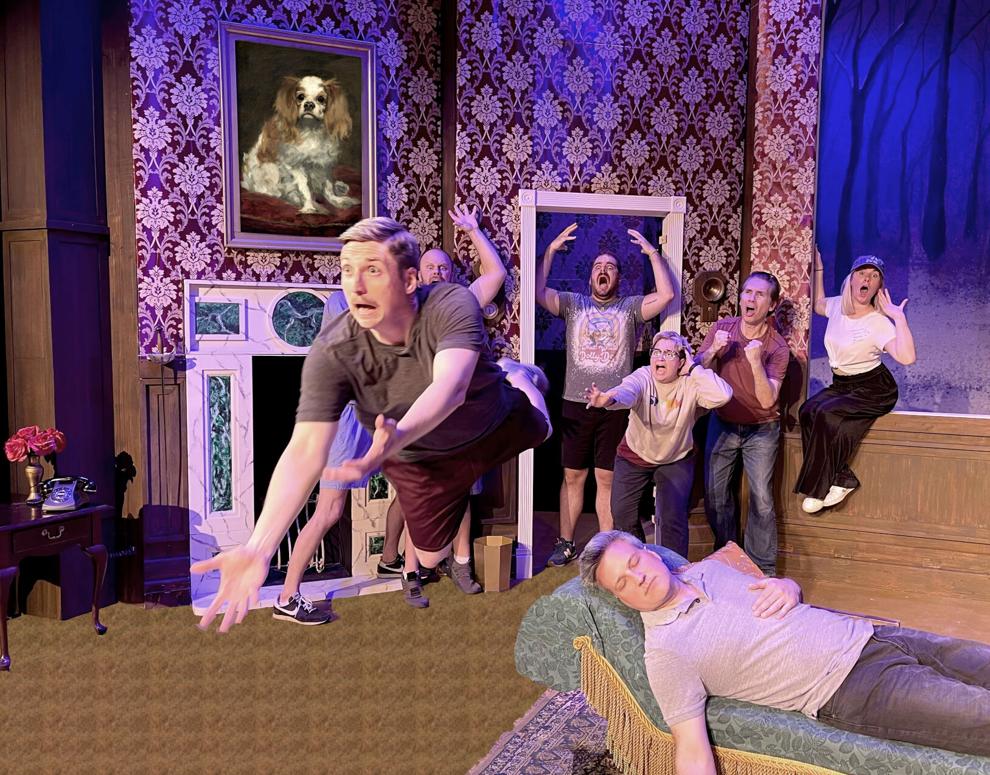 "THE PLAY THAT GOES WRONG": 7:30 p.m. Thursday to Saturday, 2 p.m. Sundays; Rivertown Theaters for the Performing Arts, 325 Minor St., Kenner. Murder moves from serious to madcap in this comedic turn about opening night of the fictitious "The Murder at Haversham Manor," but the only thing dying seems to the production itself. Thespians can't remember lines, the leading lady is unconscious and the murder victim keeps wandering. Tickets start at $38. rivertowntheaters.com.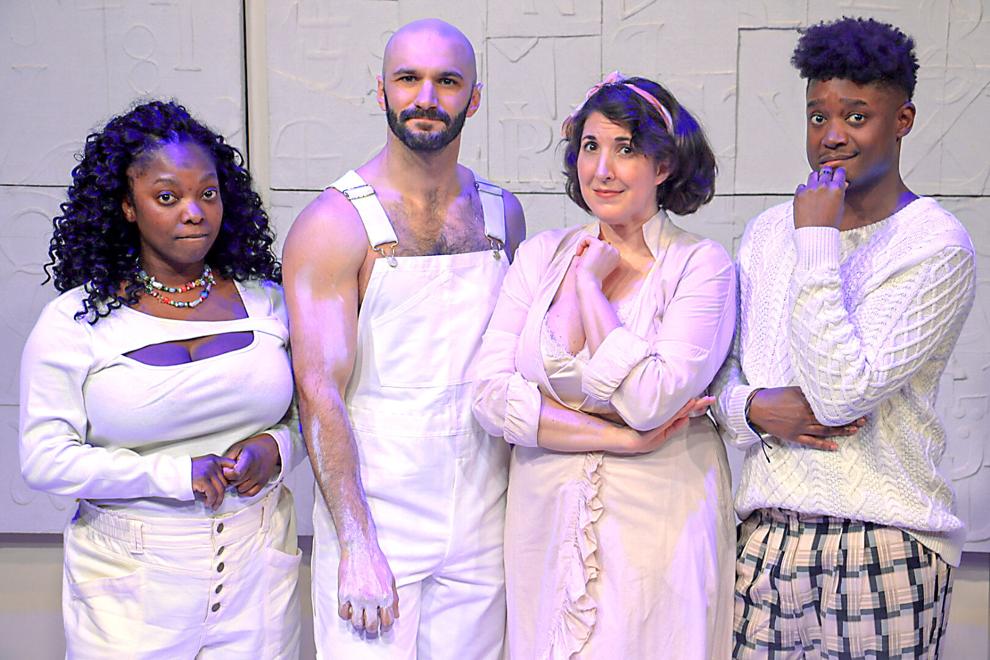 "WHITE": 7:30 p.m. Wednesday to March 31; New Orleans Museum of Art, 1 Collins Diboll Circle, City Park. Art comes to life at Lapis Center for the Arts when the NOLA Project opens a comedy described as "contemporary Frankenstein story set in the fiercely competitive art world." Tickets start at $20. nolaproject.com.