ANSBACH, Germany – The DODEA-Europe soccer season couldn't have gotten off to a better start for the Ansbach Cougars co-ed squad.
Ansbach wasted no time Saturday opening up a scoring frenzy on Baumholder's goal – leading to an early finish to the day as the Cougars mercy ruled the Buccaneers 7-0 just before the end of the first half.
"I could not be more proud of my team," Ansbach team captain Isaac Willis said. "We are really looking forward to what the rest of the season holds."
Well-coordinated team play for Ansbach mixed with miscommunication in back line of Baumholder to produce goals in the third, eighth and 22nd minutes of the game.
Even a goal-line save by Baumholder team captain Jonathan Kimuli in the 31st minute wasn't enough to keep the ball out of the back of the net as Ansbach scored on a rebound. The Cougars put an end to the game in the 40th minute when junior Nolan Bokor scored to invoke DODEA-Europe's rule designed to end lopsided contests.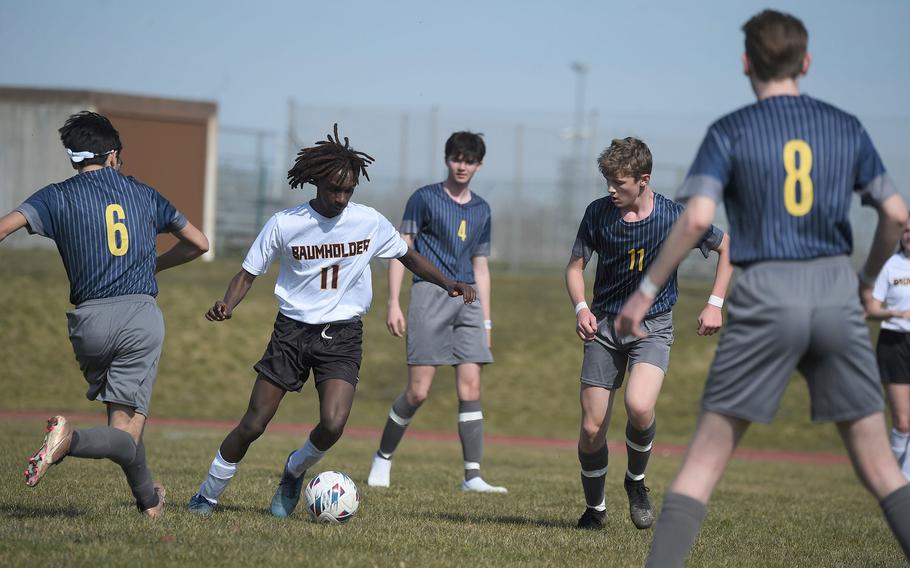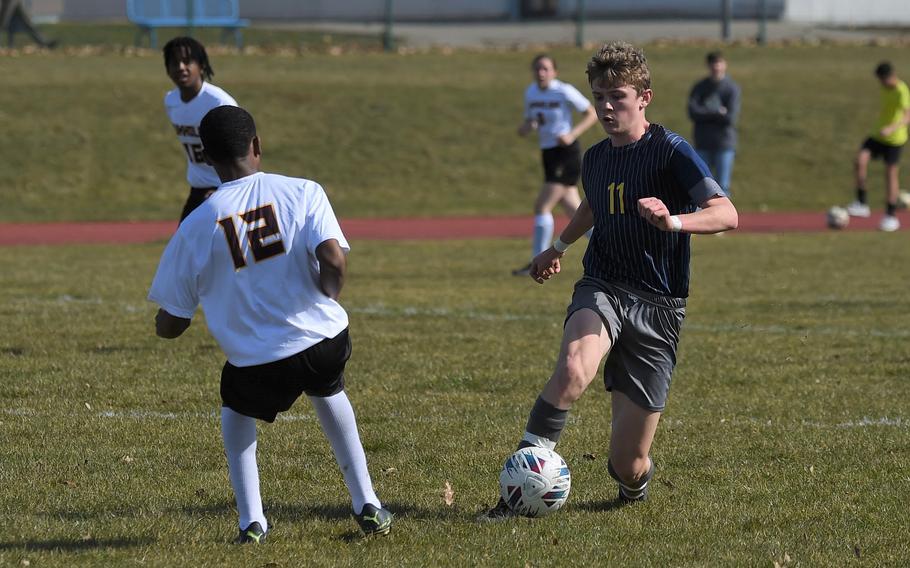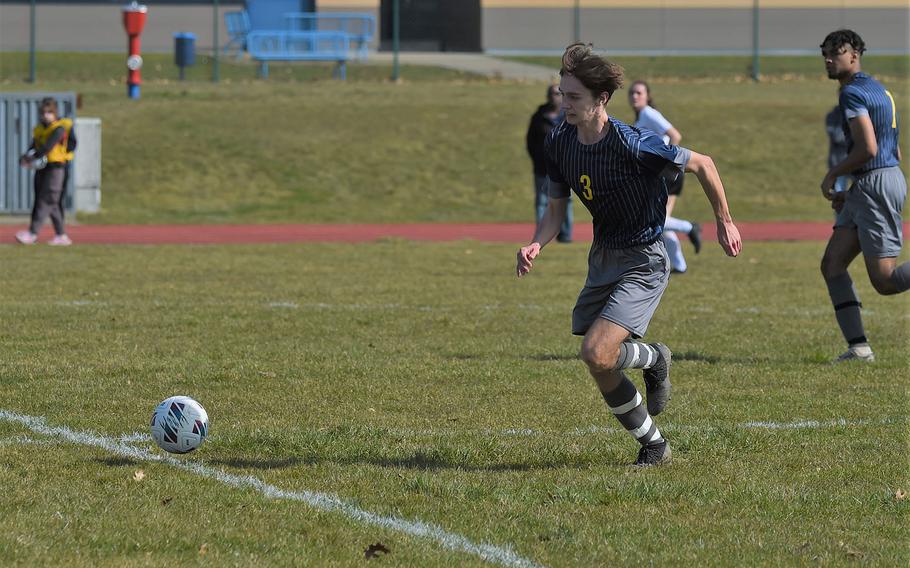 Willis said there is still room for improvement. The Ansbach senior referred to missed opportunities to put the game away earlier in the first half.
The Cougar defense headed up by junior Nolan Bokor prevented almost all of Baumholder's attacks from even getting into the final third of the field.
"We aren't at 100% strength," Ansbach coach Paul Rauscher said. "It was really nice to see the team gel even without key players."
Rauscher said his focus now would be the make sure the team doesn't let up in practice.
"We can't let our guard down," Rauscher said, pointing to upcoming opponents such as defending Division III champion Sigonella.
The Cougars will also need to try to thwart any attempts at revenge from the Buccaneers. The two squads are scheduled to play twice more during the regular season and will likely play again in the season-ending championships in May.